Discover the epitome of luxury and functionality with Cambridgeshire Bathrooms. Here, we specialise in bespoke, high-end bathroom spaces meticulously designed to perfectly suit your tastes, needs, and available room space. Our 2 Cambridgeshire showrooms are purposely designed to delight you with ideas and inspiration, whilst our team of professionals are wholly committed to client satisfaction; this includes achieving an in-depth understanding of your requirements, keeping this at the core of every decision to ensure the delivery of exceptional bathroom spaces.
Discover our Luxury St Ives Bathroom Showroom, Cambridgeshire
Pay a visit to our luxury bathroom showroom in St Ives and across two expansive floors you will discover some truly fresh and inspiring ideas of beautiful bathrooms spaces. Most of our display bays replicate real-life settings, making it easy for you to visualise how products can be combined and utilised in your own bathroom space; and, just like our Sawston bathroom showroom, you can be sure of excellent brands with reputations you can rely on long term. of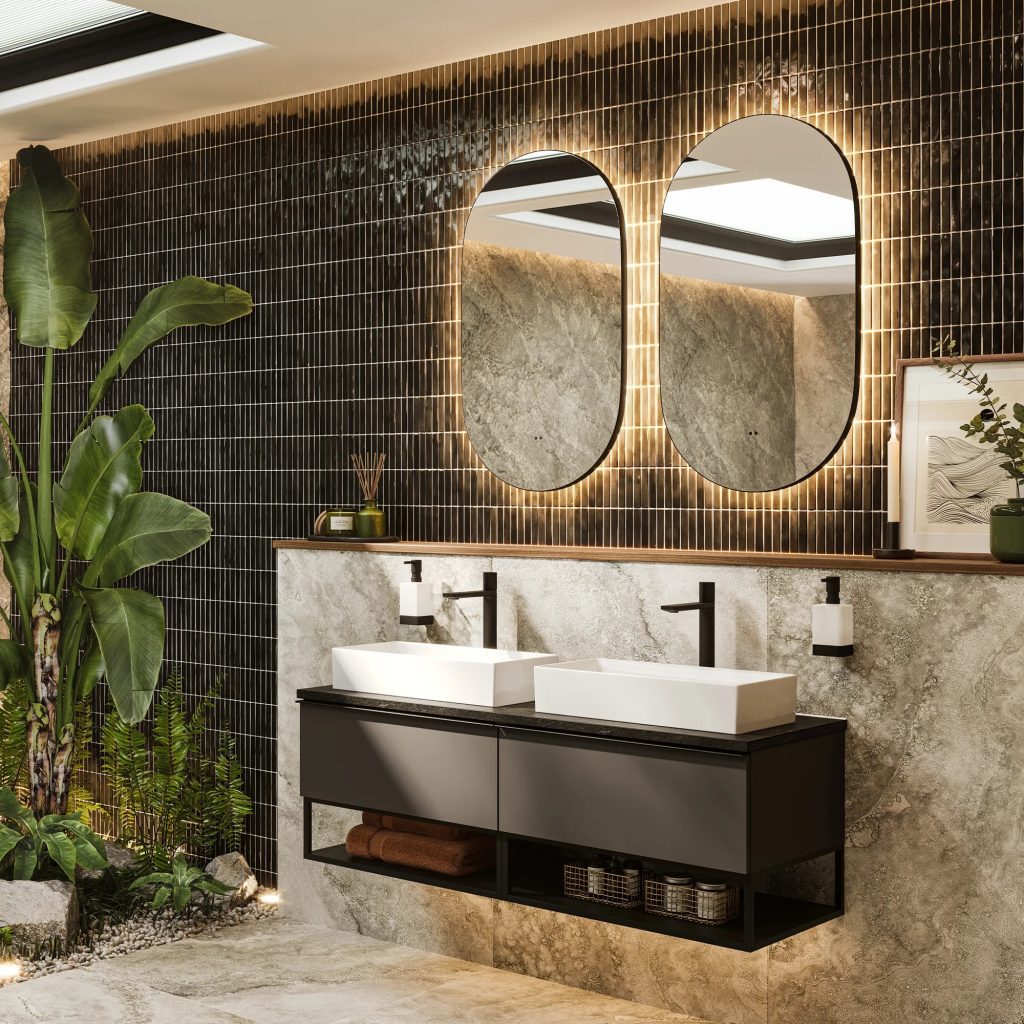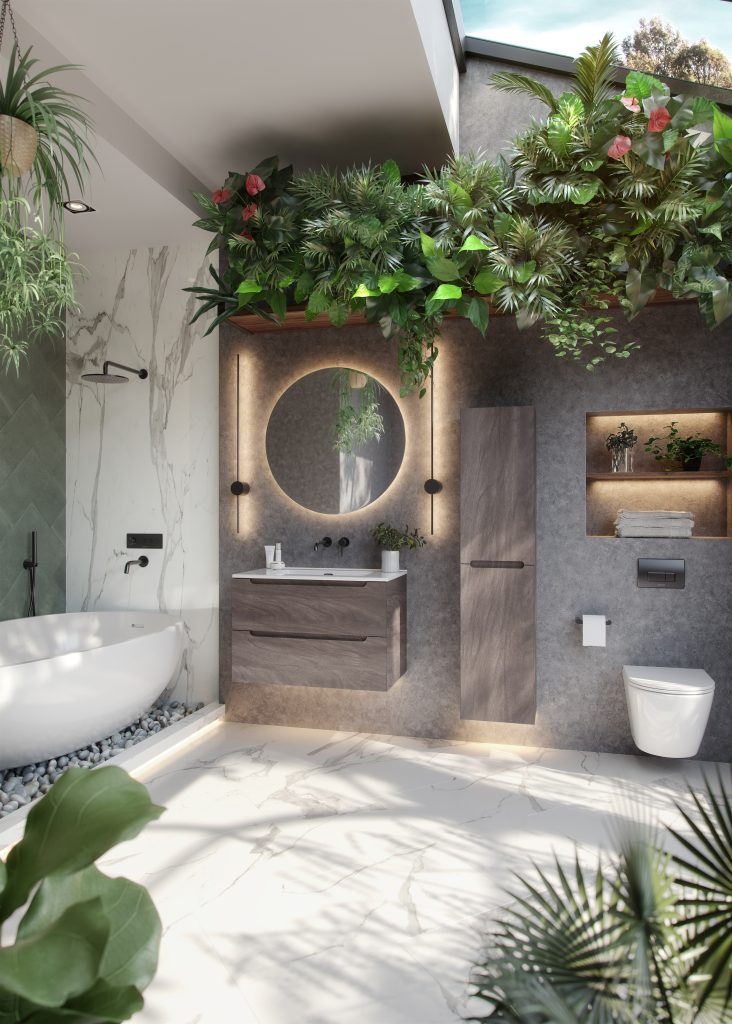 Why Visiting a Showroom is Essential for Your Bathroom Journey
In an age where online shopping reigns supreme, you might question the necessity of visiting a physical bathroom showroom. But for achieving your perfect bathroom concept, this in-person experience is truly invaluable. It grants you the opportunity to: –
Experience Products Firsthand: Touch the texture of the tiles, turn the taps, and open the cabinets. A visit to our St Ives bathroom showroom allows you to feel the quality and functionality of products so you can make personalised, well-informed choices at every stage. 
Gather Inspiration: Both of our Cambridgeshire bathroom showrooms showcase the latest in bathroom trends, allowing you to see various styles, colours, and combinations. Even if you have something firmly in mind from Pinterest or Instagram this can prove incredibly useful in inspiring and refining your design ideas.
Ask Questions: Our expert bathroom design team is on-hand to answer all your queries and offer expert advice in all areas to ensure you make informed decisions throughout.
Bathroom Design Consultation: Benefit from a professional consultation with our bathroom design experts. Discuss your ideas, requirements, and budget to achieve the perfect bathroom for your space and needs.
Innovative Bathroom Showroom Display Settings
With 60 distinct bathroom showroom display settings spread over two expansive floors, our St Ives bathroom showroom caters to all. Whether traditional, modern, or even a spa-like aesthetic, we have an excellent range of colours, styles and features, ensuring something for every taste and every budget: –
Variety and Quality: Explore bathrooms of different sizes, designs, and colours. This includes a myriad of options from renowned brands like Duravit, Burlington, Laufen, Villeroy & Boch, Crosswater, Hansgrohe, and many more. 
Working Displays: Experience working shower displays where you can test out different water pressures as well as discover on trend colours like black, bronze, brushed silver, and gunmetal grey. Our luxury bathroom showroom helps our visitors visualise real-life bathroom settings, making product selection intuitive.
Storage Solutions: Understandably, storage drives many design decisions and is one of the most common design dilemmas we are asked about. Discover many creative, stylish yet discreet solutions across our showroom for storing shampoos, towels, toilet rolls, and more.
Baths & Showers: Our St Ives bathroom showroom promises to provide a comprehensive look into the latest bathroom innovations and showcases the versatility of our product range. This includes 12 different freestanding baths, in an assortment of sizes and styles including slipper baths and roll tops, as well as 30 diverse shower enclosures including walk-in showers, showers with sliding doors, or smaller square showers.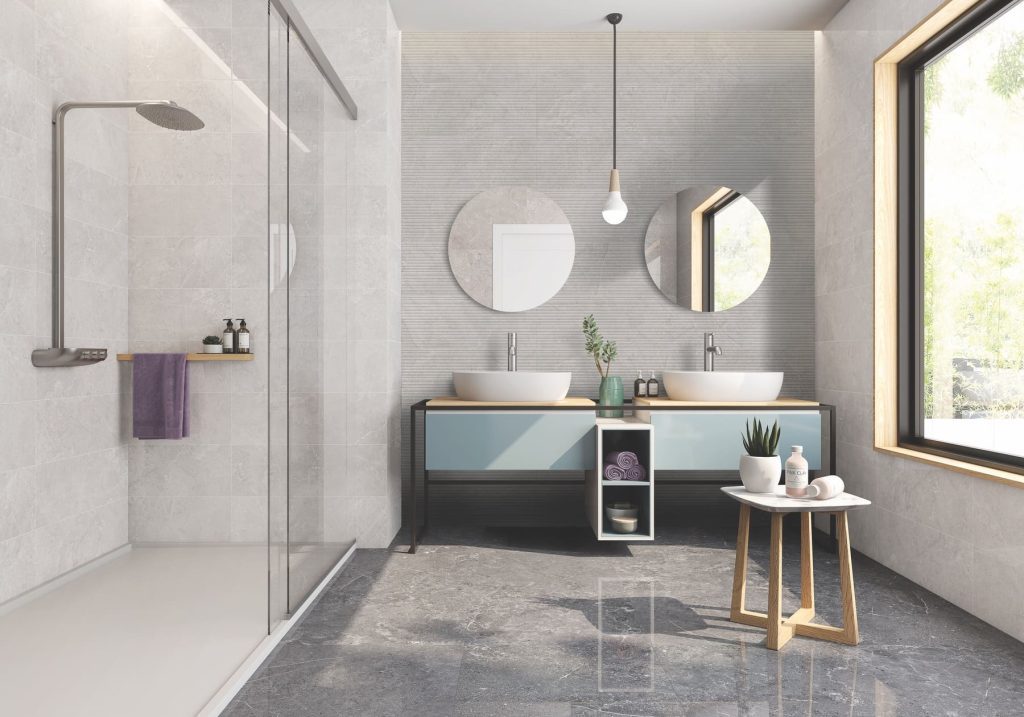 Expert Bathroom Design Advice Every Step of the Way
Apart from our outstanding bathroom product range, our St Ives bathroom showroom is also home to a team of friendly, expert designers who believe in giving every visitor the attention they deserve. Whether we're designing a single bathroom or redesigning multiple as part of a larger project, we're here to assist at every step, offering our expertise so we can help you find exactly what you need.
Book Our Expert Bathroom Design Service
Book a professional bathroom design consultation with one of our experts, and you'll take the first steps of a collaborative journey with a team that cherishes your new bathroom vision just as deeply as you. From the very first design concepts to the final touches which complete your new kitchen, we're here with you throughout. Talk to our friendly team today and embrace the opportunity for a luxury bathroom space crafted exclusively for you.