Discover the epitome of luxury and functionality with Cambridgeshire Bathrooms. Here, we specialise in bespoke, high-end bathroom spaces meticulously designed to perfectly suit your tastes, needs, and available room space. Our 2 Cambridgeshire showrooms are purposely designed to delight you with ideas and inspiration, whilst our team of professionals are wholly committed to client satisfaction; this includes achieving an in-depth understanding of your requirements, keeping this at the core of every decision to ensure the delivery of exceptional bathroom spaces.
The Sawston Bathroom Showroom Experience
At Cambridgeshire Bathrooms, we welcome all visitors to our Sawston bathroom showroom, where quality meets expertise and you are sure to discover fresh ideas and a clear vision for your dream bathroom. Spanning an impressive 5000 sq. ft., our Sawston showroom boasts over 80 distinct bathroom display settings, featuring a choice of high-quality bathroom brands ranging from traditional to very modern in style. Benefitting from years of experience in the bathroom industry we have carefully handpicked our bathroom brands, perfecting our range so you can be sure of a beautiful, high-quality, and long-lasting bathroom space.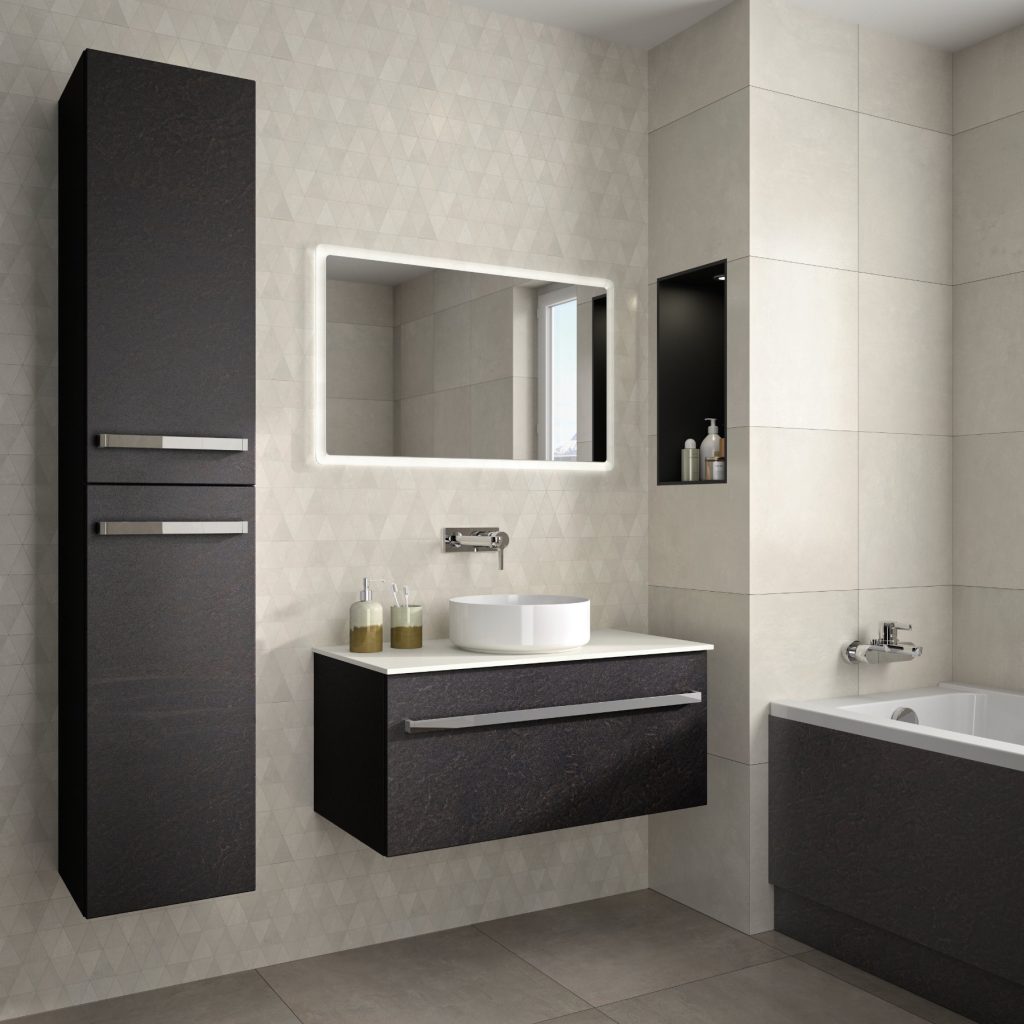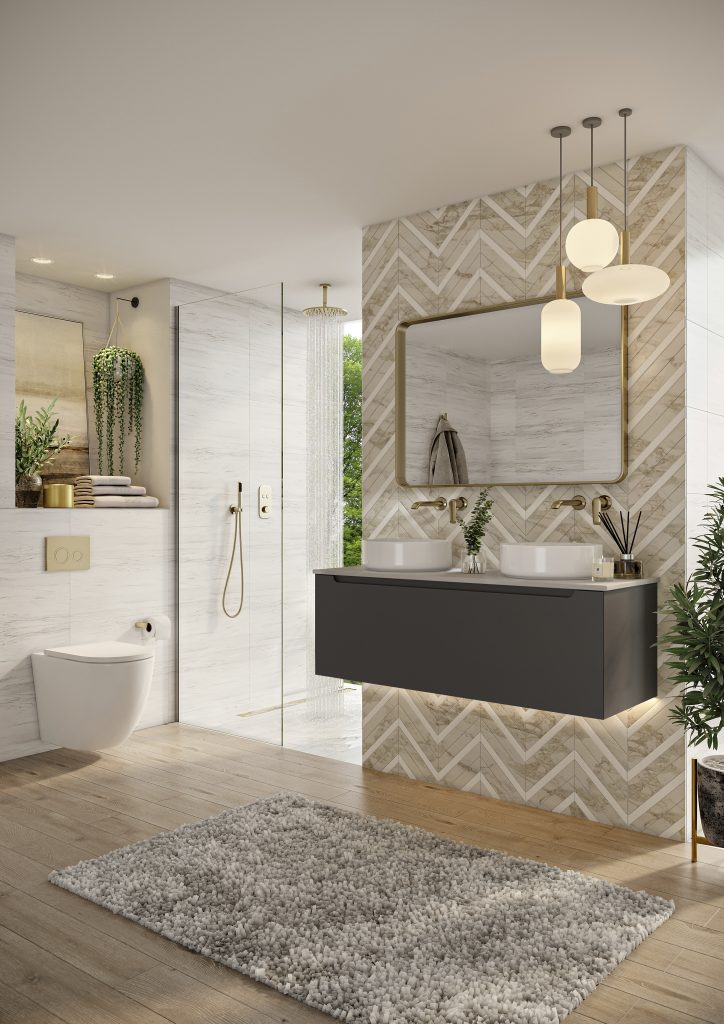 Get Hands-On in Our Sawston Bathroom Showroom
Our Cambridgeshire Bathrooms team firmly believe that beyond the convenience of online browsing, there's nothing quite like experiencing bathroom products firsthand. In this respect, both our St Ives and Sawston bathroom showrooms are not just a place to observe but a haven to touch, feel, and visualise. Here, you can immerse yourself in a diverse range of bathroom display settings that ignite your imagination, from traditional to modern, and even bathrooms with an ultra-luxe, hotel-like quality!

As you explore, you will experience everything from working shower displays, a vast array of on-trend tap and bathware colours, and coordinated bathroom setups. From tiles to taps, our display bays are intricately crafted to mirror real-life bathrooms, helping you easily envision exactly how each piece might fit into your space at home.
Talk To Our Bathroom Experts
Offering much more than bathroom products, a visit to our Sawston bathroom showroom is an opportunity to discuss your needs and ask any questions of our expert designers. We also offer a professional bathroom design service which you can book ahead of your visit. Our bathroom designers have years of experience and know exactly the right questions to ask so they can tailor a perfect brief aligned with your personal needs, aesthetic preferences and cost expectations. Whether you're designing a single bathroom or 10 at once, we promise the same impeccable standard of service throughout.
Explore our Sawston Showroom Product Range:-
Our Sawston bathroom showroom is home to a host of different bathroom products from a broad range of high-quality bathroom brands. Here, you can expect to see: –
Baths: We have a wide choice of bath solutions, tailored for every personal need and preference. This includes elegant slipper baths, roll tops, and 12 distinct freestanding baths available in various styles and sizes.
Shower Enclosures: Showers are more than just a daily routine; they're an experience. Our expert team at Cambridgeshire Bathrooms understand this, which is why our Sawston bathroom showroom offers 30 unique shower enclosures. Whether you're drawn to the openness of walk-in showers, the sleekness of sliding door variants, or the compact elegance of square showers, we have something for every taste. Additionally, our shower spaces are adorned with carefully chosen fixtures and taps in an array of colours and finishes including on-trend black, bronze, brushed silver, and gunmetal grey. Whether you cherish a traditional touch or lean towards a modern minimalistic approach we've got something for every taste.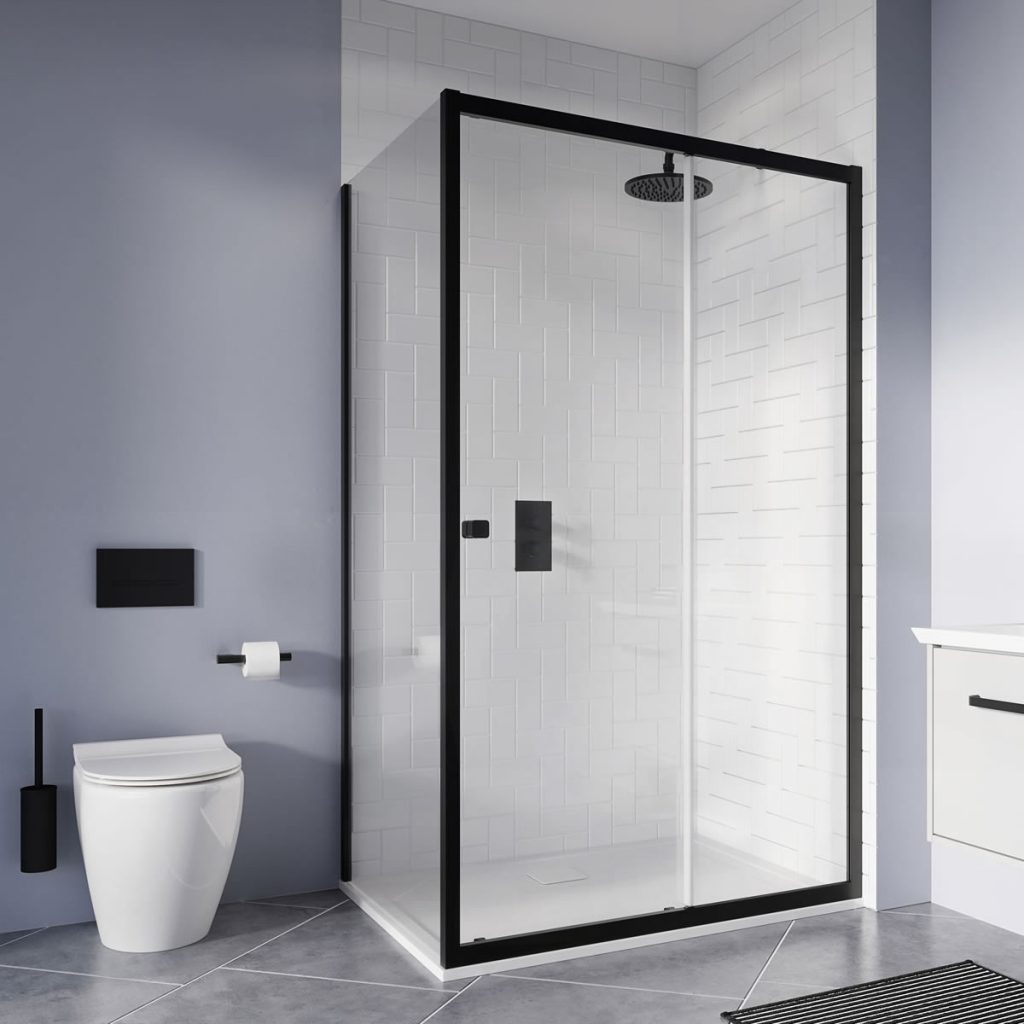 Brands You Can Trust: Trust is earned, and over our 20 years in the industry, we've built ours by partnering with bathroom brands that resonate with quality, innovation, and timeless design. Our meticulously curated selection boasts esteemed names like Duravit, Burlington, Laufen, Villeroy & Boch, Crosswater, and Hansgrohe, among others.  
Bathroom Accessories: Enhancing both aesthetics and functionality, we have a curated choice of accessories including strategically placed mirrors to amplify natural light, vanity units which combine style with concealed storage, cabinets for organising grooming essentials and decluttering surfaces, and heated towel rails which offer the dual luxury of warm towels and a cosy bathroom ambience.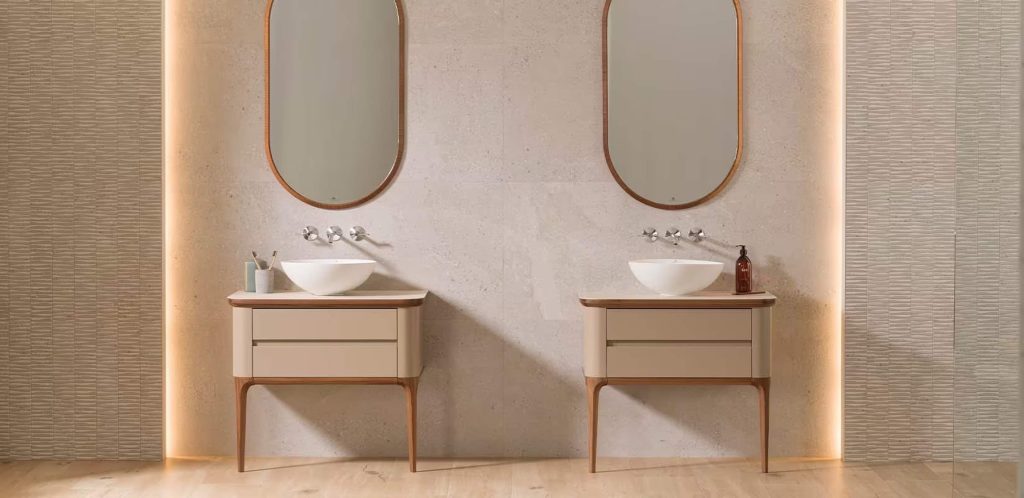 Tiles That Tie Everything Together: A bathroom's elegance is often in its finishing touches, and tiles play an instrumental role in this. As you wander through our Sawston bathroom showroom, you'll be greeted by an extensive display of tile collections. With designs that range from the elegantly understated to the magnificently opulent, these tiles, known for their exquisite finish and lasting durability, complete the aesthetic of any bathroom.
Book Your Bathroom Showroom Design Appointment
Want to know more? …By booking a showroom design appointment, you're taking the first step towards a partnership with a team that values your dream as much as you do. From the initial design to the final installation, we're here to answer every query and address any need. So, don't wait any longer; your dream bathroom is within reach. Book your expert bathroom design appointment today and step into the possibility of a space that's uniquely yours.