Duravit
Where Luxury Meets Design
Discover Duravit's Excellence at Cambridgeshire Bathrooms
Begin a journey of bathroom elegance with Cambridgeshire Bathrooms, your premier destination for the sophisticated and innovative bathroom designs offered by Duravit. Duravit stands as a leading international brand, transforming ordinary bathroom spaces into extraordinary wellness zones, where functionality meets sheer beauty. Renowned for its striking design, high quality, and sustainable manufacturing, you xan experience Duravit for yourself in person in our St Ives and Sawston bathroom showrooms in Cambridgeshire.
Revolutionising Bathroom Spaces
With a history spanning over two centuries, Duravit has continually pushed the boundaries of bathroom design, integrating comfort, practicality, and technology into its wide range of bathroom products. At Cambridgeshire Bathrooms, we present you with an extensive collection of Duravit's finest, allowing you to touch, feel, and experience these masterpieces first-hand in our immersive showrooms.
Discover our Unparalleled Variety of Bathroom Products
Luxurious Bathroom Suites Step into the realm of premium quality with Duravit's bathroom suites, a harmonious blend of ceramic fixtures, furniture, and bathing solutions. Each suite tells a unique story, reflecting Duravit's commitment to innovative design and unparalleled comfort.
Elegant Sanitary Ceramics Duravit's sanitary ceramics exude elegance and resilience. From washbasins and pedestals to wall-mounted toilets and bidets, each piece showcases sleek lines and curves, coupled with a robust build, ensuring lasting beauty and functionality.
Stylish Bathroom Furniture Transform your bathroom with furniture that combines contemporary design with practical storage solutions. Duravit's vanity units, cabinets, and shelving systems are crafted to complement their ceramic counterparts, creating a cohesive and stylish bathroom environment.
Comfort-Enhancing Bathtubs Relaxation takes a physical form in Duravit's bathtubs. Designed for ultimate comfort and aesthetic appeal, these bathtubs range from freestanding models that serve as focal points to built-in versions for more compact spaces.
Innovative Shower Solutions Experience the future with Duravit's shower enclosures, trays, and screens. These products feature smart designs for water efficiency and ease of cleaning, ensuring your showering experience is both luxurious and environmentally friendly.
Cutting-Edge Bathroom Accessories Complete your bathroom with Duravit's innovative accessories. The attention to detail in items such as mirrors, tap fittings, and towel racks accentuates the brand's dedication to creating a complete, harmonious bathroom environment.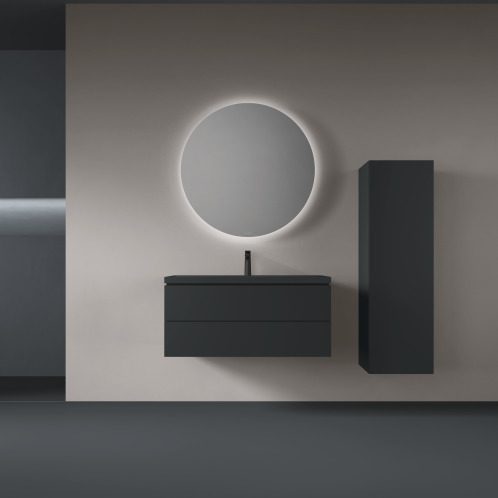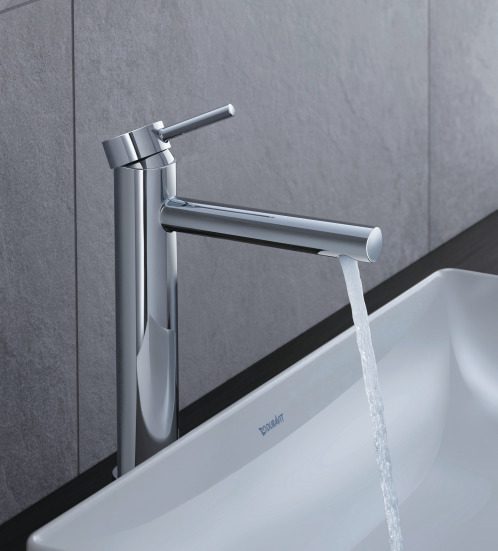 Design Excellence that Speaks Volumes
Duravit collaborates with top designers to produce bathroom products that are not just functional but also pieces of art. Whether your taste leans towards the timeless classic, the clean minimalism of modern design, or the warmth of a more organic style, Duravit's collections have something to captivate your imagination. Our showrooms in St Ives and Sawston reflect this diversity, offering you a tangible insight into what your bathroom could become.
Innovative Technology and Sustainability
In the realm of innovation, Duravit is a trailblazer. Their commitment to technology is evident in features like the rimless toilets for improved hygiene, advanced overflow systems in bathtubs for safety, and mirror cabinets with sensor-controlled illumination. Furthermore, Duravit takes pride in its eco-friendly manufacturing processes and water-saving products, echoing a dedication to sustainability.
Experience Duravit with Cambridgeshire Bathrooms
Visiting our showrooms in St Ives and Sawston, you will receive expert guidance from our experienced team members, who are as passionate about bathroom design as you are about your home. We understand that a bathroom is a personal and intimate space, and we are dedicated to helping you create one that reflects your style and meets your practical needs.
Your Dream Bathroom Awaits
Duravit continues to set trends in bathroom design, shaping the way we perceive and experience our bathrooms. At Cambridgeshire Bathrooms, we're excited to be part of this journey, providing an array of Duravit's top-quality products that cater to diverse tastes, preferences, and budgets. Visit us, explore the Duravit difference, and let us assist you in selecting products that will turn your bathroom into a haven of luxury and relaxation.