A Bathroom Sanctuary of Style – Welcome to Origins Living
Bathrooms are more than just spaces for daily routines; they are personal sanctuaries that set the tone for beginning and ending your day. Recognising this, Cambridgeshire Bathrooms partner with Origins Living, the UK's leading brand in the realm of bathroom elegance and functionality. Origins Living are fully committed to transforming these vital spaces into zones of comfort, luxury, and innovative efficiency. As connoisseurs of design-led, versatile, and high-performance bathroom essentials, Origins Living provide an exquisite range of bathroom mirrors, intelligent storage solutions, and sophisticated accessories, each curated to infuse a sense of serenity and style into your everyday life.
Versatility Meets Elegance: Our Products
Origins Living believe in the power of choice and the expression of individuality, an ethos reflected in their comprehensive product line which caters to a multitude of tastes, preferences, and bathroom configurations. This includes: –
Sophisticated Storage Solutions
Vanity Units: A selection of design-led vanity units offer not just storage, but an opportunity to redefine your bathroom's aesthetic. Choose from wall-hung options for a modern, spacious feel or freestanding units for a classic look.
Shelving Systems: Keep your bathroom essentials organised with a range of sleek, durable shelving systems. Available in various finishes and styles, these shelves add a touch of minimalist elegance to your bathroom decor.
Mirrors to Reflect Your Best Self
Illuminated Mirrors: Step into the light with Origins Living's range of LED mirrors, designed to deliver the perfect blend of aesthetics and practicality. Their illuminated mirrors offer features like anti-fog technology and touch-sensitive controls, ensuring your bathroom experience is as seamless as it is stylish.
Cabinet Mirrors: Combine functionality with elegance with mirrored cabinets. These ingeniously designed pieces offer ample storage without compromising on style, ensuring your bathroom remains chic and clutter-free throughout everyday use.
Accessorise in Style: Bathroom Accessories
Fittings and Fixtures: From towel hangers and soap dishes to toilet roll holders and robe hooks, the accessories range by Origins Living is crafted to add a luxurious touch to your bathroom. With a variety of styles, from contemporary to classic, you can easily achieve the final touch in your bathroom's transformation.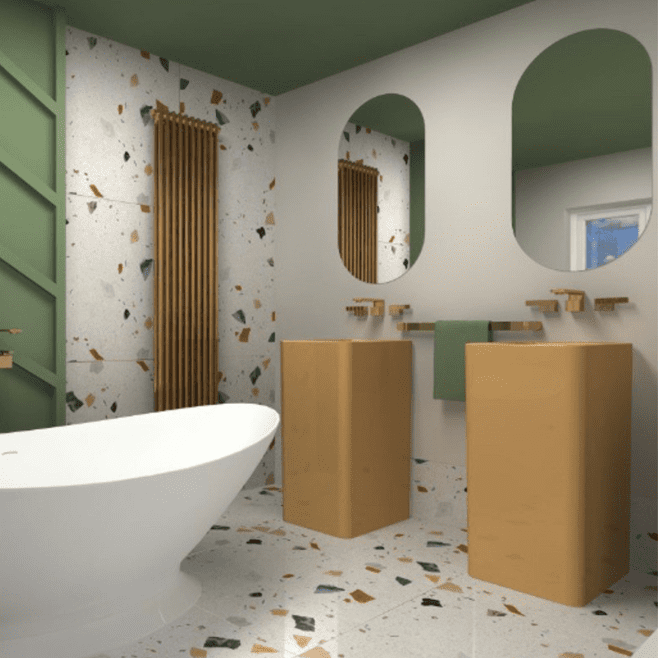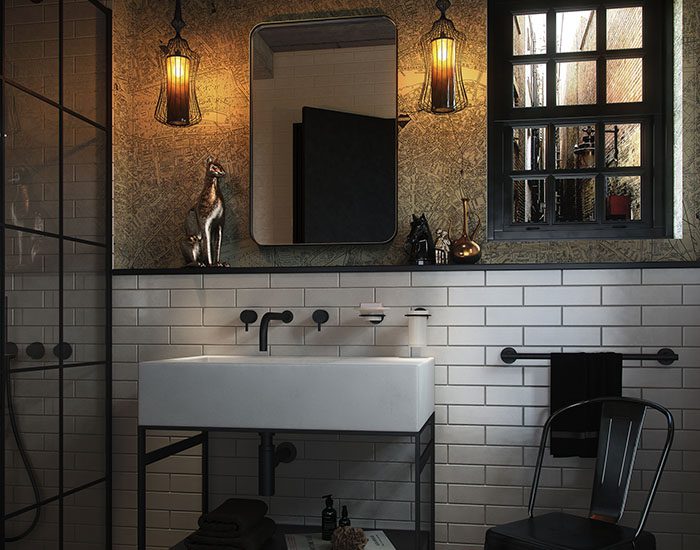 Bathroom Designs That Speak to You
Every piece in the Origins Living collection is a testament to their commitment to quality, innovation, and style. For those who appreciate the classic look, they provide accessories and fixtures with a traditional charm, ensuring your bathroom exudes a warm, homely feel. Alternatively, their contemporary designs are for those who prefer sleek lines, subtle elegance, and functionality. With an emphasis on space and simplicity, and ensuring there's something for everyone, the Origins Living collection of products can turn any bathroom into a modern masterpiece.
Who Does Origins Living Appeal To?
Origins Living is dedicated to serving a diverse clientele, understanding that each individual's needs and tastes are unique.
The Home Renovators: For those setting out on their home renovation journey, Origins Living provide a plethora of options to inspire and enhance every bathroom makeover.
The New Homeowners: First-time homeowners delight in their product range, able to find everything they need to turn a new house into a home that reflects their individual taste and character.
The Luxury Enthusiasts: Origins Living's premium range of high-end products is designed for those who desire nothing but the best, with quality, elegance, and innovation at the forefront.
The Busy Professionals: Not forgetting the professionals who seek efficiency without sacrificing style, Origin Living's bathroom solutions maximise convenience, perfect for those constantly on the go.
Your Journey Begins with Origins Living
Your quest for the perfect bathroom accessories ends with Origins Living. Elevate your bathroom experience with an extensive choice of products, each designed to bring luxury, functionality, and style into your personal space. With Origins Living, every bathroom is transformed into a haven of tranquillity and a testament to your individual style. Explore our collection today available on display in Cambridgeshire Bathrooms showrooms in St Ives or Sawston, and immerse yourself in the elegance, innovation, and versatility that is Origins Living — the UK's go-to brand for all your bathroom needs.