Discover Our Elegant Bathroom Showroom Near St Neots 
Are you in need of an exquisite bathroom showroom near St Neots known for its customised, high-end bathroom designs? Look no further than Cambridgeshire Bathrooms, a hub of innovation and craftsmanship in bathroom styling. Our team excels in transforming your bathroom concepts into stunning, practical realities.
We offer an array of options and products, from opulent en suites to compact WCs, all blending elegance with practicality, featuring top-tier products from leading brands in the sector. With over three decades of expertise, our team provides modern bathroom solutions across Eastern England, serving areas including St Neots, Cambridgeshire, Hertfordshire, Suffolk, Norfolk, Bedfordshire, and Lincolnshire. 
Why Choose Cambridgeshire Bathrooms? 
Selecting Cambridgeshire Bathrooms for your new bathroom project means engaging with a team that deeply values and understands your specific requirements. We commit to realising your vision while also considering your budget and practical needs. Knowing that each client has unique preferences, we guarantee that every bathroom is personalised and harmoniously integrates with your St Neots home. 
Additionally, our collaboration with over 15 regional bathroom installation teams guarantees a professionally executed bathroom design. We thoroughly oversee every detail, from skilled carpentry and plumbing to precise tiling, electrical tasks, and the final enhancements. Our reliable team promises to maintain the utmost quality of work, from your first visit to our bathroom showroom near St Neots to the completion of your beautiful new bathroom.
Explore Stunning Designs at Our Bathroom Showroom Near St Neots 
If you're looking for a comprehensive bathroom showroom near St Neots, our two inspiring showrooms in Sawston and St Ives offer the ideal starting point for your bathroom renovation journey. Our St Ives showroom is located a short drive away from St Neots, and here you'll discover our wide range of styles, from contemporary to classic. We've carefully selected a range of top-tier bathroom brands, ensuring that each item is not only aesthetically pleasing but also offers durability and quality. Our space features over 60 unique working displays, allowing us to cater to all budgets and style preferences.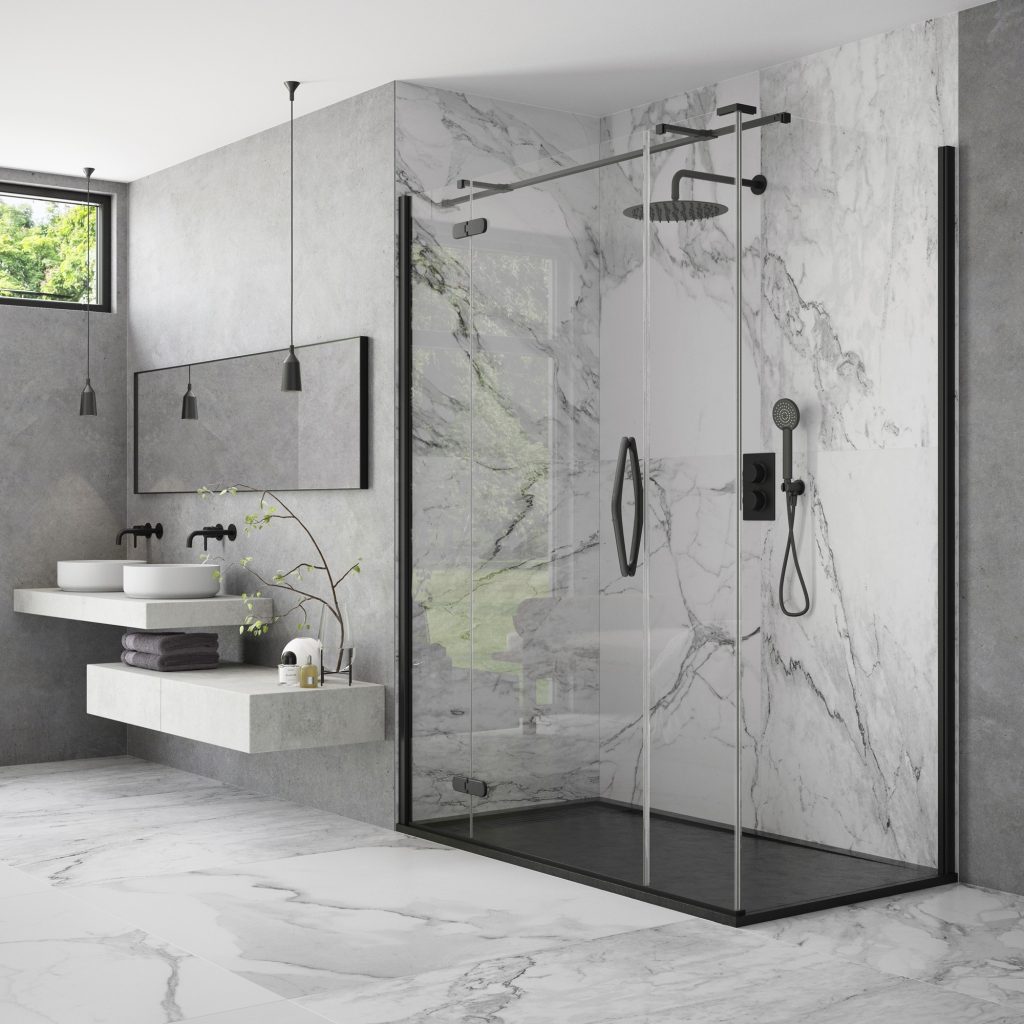 Interact With Our Bathroom Showroom Near St Neots 
At Cambridgeshire Bathrooms, we understand the value of experiencing bathroom products firsthand. This truly gives you a chance to experience the quality of the materials yourself and determine which products are right for you. Our bathroom showroom near St Neots is more than just a display area; it's an engaging environment where you can immerse yourself in the products on offer. Our displays showcase a wide range of designs, from traditional charm to cutting-edge modern trends, even including luxurious, hotel-style bathrooms. 
As you peruse our showroom, you will encounter real shower setups, an extensive selection of tap and bathware colours, and flawlessly arranged bathroom spaces. Every display, from the tiles to the fittings, is carefully chosen to emulate real-life bathroom environments, helping you imagine how these elements could be integrated into your own home. 
Discover Our Extensive Bathroom Product Collection 
Begin your journey to a practical and elegant bathroom at our bathroom showroom near St Neots, which features a handpicked selection of premier bathroom brands. We are proud to showcase respected names such as Duravit, Crosswater, Porcelanosa, Villeroy & Boch, and Hansgrohe, all known for their exceptional quality bathroom products. Our displays are an ideal foundation for discovering a custom bathroom design that aligns with your tastes, and we prioritise merging your individual style and needs with the practical aspects of your space and budget. Our collaborative design process enables us to craft a dynamic 3D visualisation of your dream bathroom, depicted with realistic detail.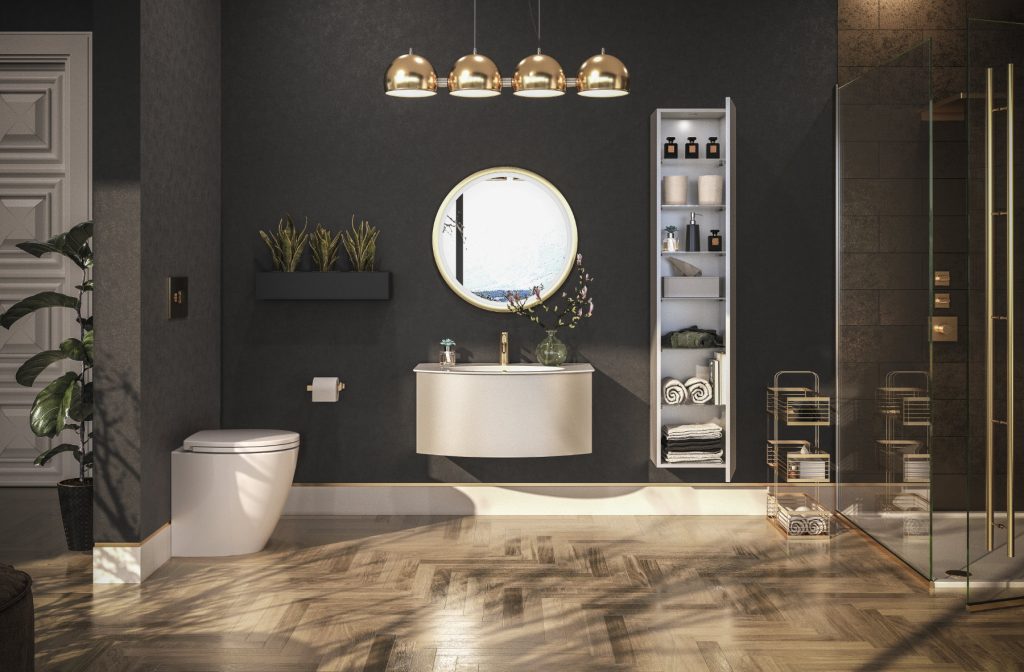 Professional St Neots Bathroom Design Service 
At Cambridgeshire Bathrooms, we understand the significance of investing in a new bathroom. Our design approach is rooted in fostering trust through transparent, client-focused communication, from your first visit to our bathroom showroom near St Neots to the final installation. Our team's commitment goes beyond crafting stunning bathroom designs; we aim to build an enduring relationship with our clients. By understanding your goals and preferences, our specialists can offer advice tailored to you, allowing you to make decisions that genuinely suit your home and lifestyle. 
 
Creating Your Ideal Bathroom Design 
Whether you're aspiring to a compact, modern bathroom or a grand, luxurious space, we are confident in fulfilling your needs with our high-quality products at competitive local prices. The process begins with listening to your needs and creating a detailed design brief. Our experienced St Neots bathroom designers will attentively listen to your ideas, translating them into a feasible design and layout. 
This essential stage allows us to present you with custom solutions suited to your requirements. These might include clever storage solutions for a sleek look, or essential safety features for a family-friendly space. We are equipped to handle requests like converting a bathtub into a barrier-free shower or fitting inconspicuous safety rails. These options are also displayed at our bathroom showroom near St Neots, where we merge style with functionality. 
Throughout your journey, our skilled designers will remain focused on your vision, assisting you in choosing colours, finishes, and plumbing details to ensure all your needs are met.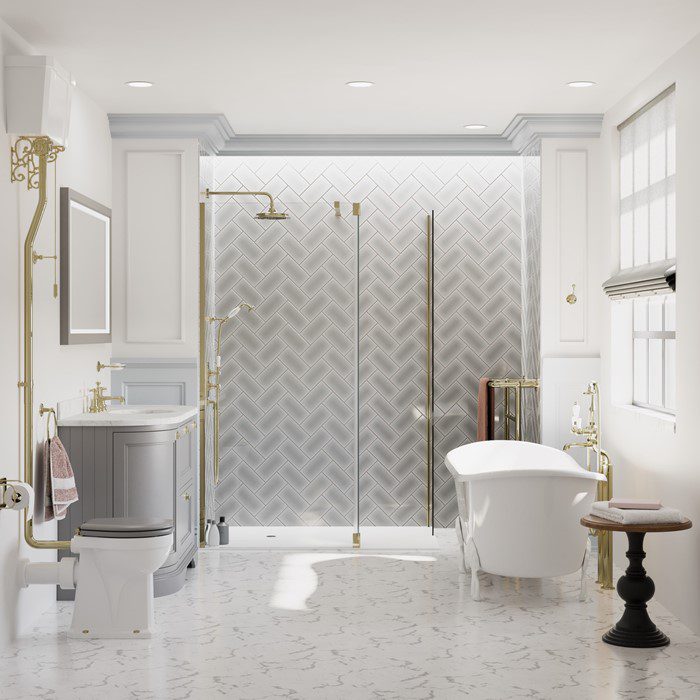 Expert Bathroom Installation in St Neots 
Recognising that bathroom renovations are a significant, long-term commitment, typically necessary every 15 to 20 years, we dedicate ourselves to delivering both outstanding quality and lasting results when it comes to fitting your new bathroom. We aim to enhance our premium products with equally exceptional service. After finalising your design and product selections, our focus shifts to guaranteeing a seamless installation that surpasses your expectations. 
Please note that we do not offer direct installation quotes. However, our extensive network of up to 15 different installers nationwide means we are ideally positioned to recommend a suitable local team. We are happy to arrange meetings with two or three companies to provide you with professional, comprehensive quotes.
Contact Cambridgeshire Bathrooms Today 
To begin the journey of crafting your ideal bathroom, visit our extensive bathroom showroom near St Neots today! Our local showroom in St Ives not only boasts stunning displays and outstanding customer service, but also provides a thorough design process from start to finish. Our expert bathroom designers are always on hand, eager to understand your needs and transform your bathroom dream into a reality.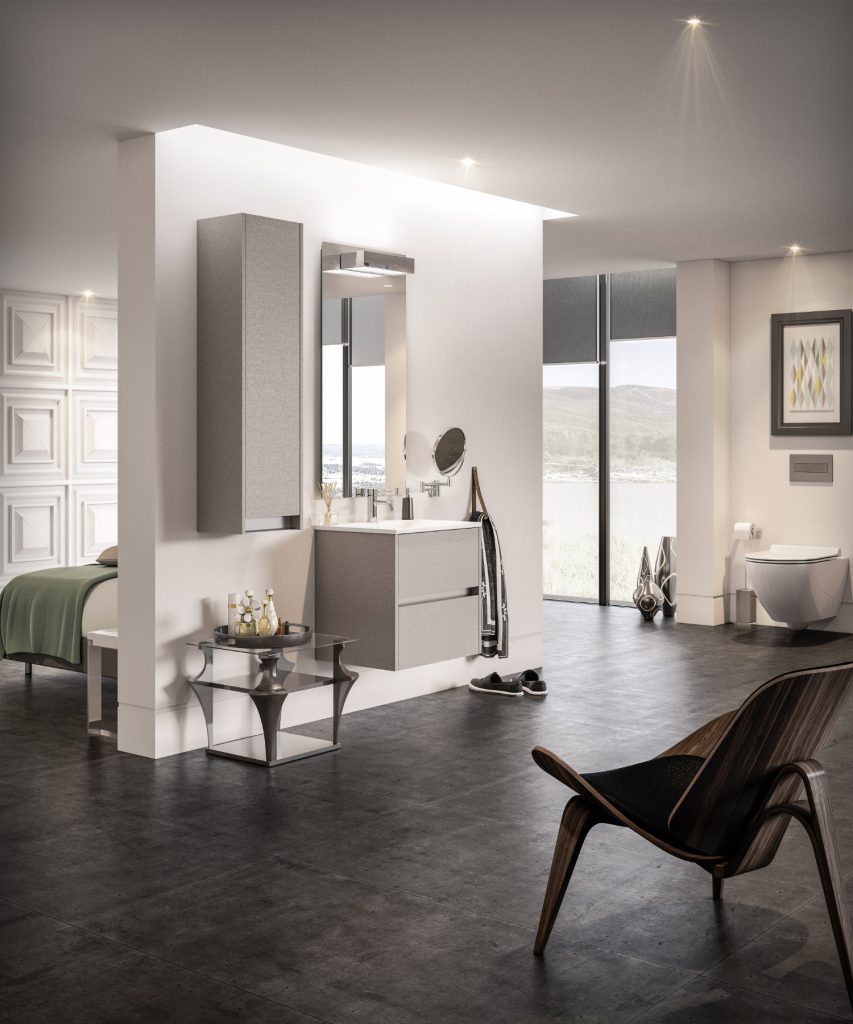 Book A Design Appointment